Enterprise Application Development
ERP Development
Integrate Odoo - your business tool! It's an open source commercial business model, which can be customized given your specific business needs. One of the most upcoming and promising Enterprise Resource Planning solution growing leaps and bounds in the world today. It is equipped with unique and powerful MVC architecture, agile development methodology and extraordinary flexibility for customization and adaptations.
This ERP is equipped with hundreds of modules and is absolutely free to customize and utilize. Isn't it great?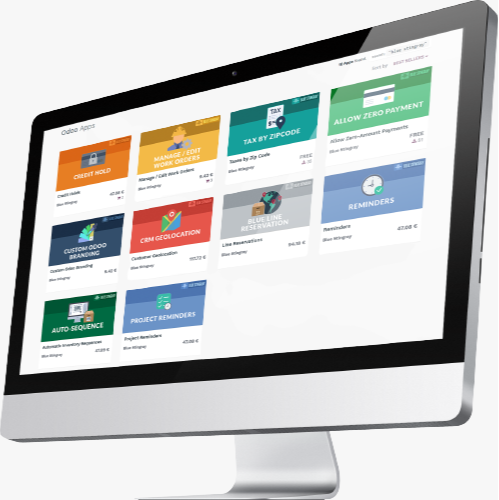 Why Odoo / OpenERP Development
​ Empowers business ​ An integrated system operates in real time
​ Multiple modular approach ​ Centralized database, supporting all existing apps
​ Customized solution to your specific business needs ​ Easy and quick to install
​ Cost effective business solution being open source ​ Helps make effective and informed business decision

Odoo Implementation
We deploy Odoo suiting you business needs after customizing according to client's need!


Odoo Customization
Our expert team of developers ensures that the Odoo works the way you want!


Odoo Integration
If you are running a Magento Store and want to leverage Odoo benefits in your e-store, we can help!


Odoo Maintenance
We provide highly professional and quick technical support and maintenance to the implemented Odoo!